DIGITAL Tools
Digital art makes a great part of my creative process. I not only make finished pieces digitally, painting on my computer or iPad but also use digital tools when I do my traditional work. Over the years my approach to using computers changed a lot and now I view them as just another tool in my art arsenal.
Hardware: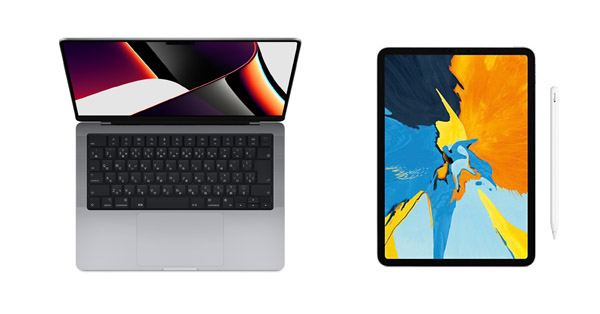 M1 (Appple CPU) MacBook PRO 16GB
I have been using Apple brand computers in my work for more than 10 years. I preferred them mostly because of the standardized quality and fast implementation of newer and better components. If I'm going to use a computer for my daily work, sometimes requiring editing big and heavy files I want something I can rely on. Also, Apple computers can do a lot of things straight out of the box which is really helpful.
iPad PRO M1 (12.9-inch, 512GB) + the new Apple Pencil
I'm doing a lot of my creative work on the iPad and use it more than my laptop right now. It not only works for simple things like writing text or displaying reference photos when I paint but also allows me to use the Apple Pencil for sketching, painting, editing videos and recording audio! A versatile and fast machine in a ridiculously small package. There are some things it still cannot do due to lack of software but the gap is getting smaller and smaller.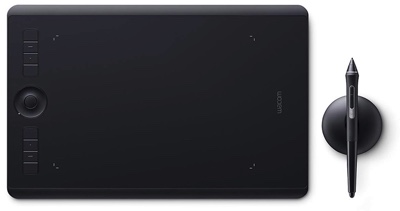 Wacom Intuos PRO
I use this drawing tablet to do creative things on my laptop. Not only for pen-oriented tasks like painting or editing images but o also for doing any more work-intensive activities. It's great for art if used together with good painting software and can be used wirelessly, too (although this introduces a slight lag). Some artists prefer to use a display tablet, but I have my iPad for this, and when working on my laptop, I like to sit straight and look at my monitor.
Canon CanoScan 9000F MKII
A great scanner for professional reproduction of anything I paint or draw. It copes well even with a slightly wavy paper of watercolor paintings. Produces sharp, truthful in colors scans. The only minus is its small A4 size forcing me to scan bigger pieces part by part.
Canon PRO 10s
A great printer for large (up to A3+) and small art prints that are meant to last long on display thanks to art gallery quality grade inks. It also copes well with the thick and textured art paper that I use. The colors are great and the details clean and sharp. It's quite a big machine, yes, but very reliable.
Panasonic Lumix DMC-G7
I like this camera and use it not only for taking pictures on my location hunting walks but for filming all my YouTube videos and even (with an HDMI to USB adapter called Cam Link) to do live streams! It can even do 4K video and has removable lens. The downside is that there is a limit for the length of one video file (about 24 minutes for HD files).
Focusrite Scarlett SOLO (3rd Gen)
An interface allowing me to connect microphones and sound sources to my Mac and iPad (it works on USB C) I use if for recording audio for my YouTube videos and for live streaming too.
AKG P170 microphone
Our current main microphone. I use it with the Scarlett interface to record my video audio and to do live streams. Kana uses it together with the TASCAM recorder to capture sound effects for her animations.
Software:

Photoshop CC on Mac
I used to use it for most of my digital painting (especially all animation backgrounds) but recently I use Photoshop mostly for editing scanned images and preparing them for print. It's a versatile tool with many functions including these for making basic animations. The monthly payment is a minus though.
Procreate on iPad PRO
I use this for must of my digital painting and sketching. Procreate has the best balance of functionality and design right now for me and allows for creation without thinking too much about the technical aspects. It works very well with the Apple Pencil and doesn't cause me too many problems. I also like the brush engine and the fact that it records all I do so I can later upload a clean video of my work process to YouTube.
Affinity Photo and ArtStudio PRO
For editing and printing my illustrations and other images, I'm gradually trying to move to other applications, especially ones that can be used both on my iPad and Mac and that don't require monthly fees.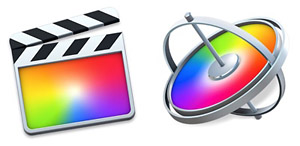 Final Cut Pro + Motion
For making my YouTube videos I use Apple software. Again because I don't like paying monthly fees but also because this software seems to run faster and smoother on my Mac compared to, for example, Adobe counterparts, especially with editing heavy 4K video files. I also use Apple Motion for putting together animations.
Other software I use for my creative process:
Affinity Designer to design things
Affinity Publisher to put together books and zines
Luma Fushion and Auria for making videos on my iPad
Sublime Text for editing code and writing texts
Google Drive for storing things
I'm also always trying out new software that could be helpful in my creative process.